OTHER WORKS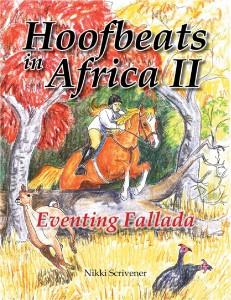 In Hoofbeats in Africa 2: Eventing Fallada, Nikki Scrivener continues to share her love for horses and riding.
Born on a farm in Africa, Nikki describes how she learned to ride before she walked. She had mastered riding Deborah the clever donkey but now she found herself facing a new challenge – training Fallada.
She wants to be chosen for the Pony Club team but will she successfully train the unruly chestnut mare to do well at dressage and eventing?